It's Soaking In
Posted by Pete Bouchard
Fact: 43% of the country is in drought
Fact: We are at almost 10" of rain for the month (normal is 3.68)
Fact: It's getting old
And there's no denying that we could surpass 10" of rain with the next weather system moving in. That would place us 3rd place for all-time wettest Junes. Heck, even if we don't make it tonight, there's always Friday, Saturday and Sunday.
That's because in this pattern, we have the chance each afternoon for a pop-up storm or passing downpour. Note I said passing. It's not every minute of every day, and that's important to underscore....for nothing more than to maintain your sanity as you gaze at all those storms on the 7 day.
In the meantime, the next storm system is rolling in. Timing is good: mostly after midnight, exiting in the early morning - BUT the threat is still up for flash flooding in any passing downpours: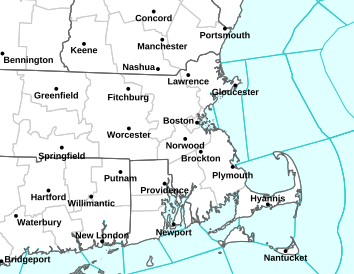 Areas in green are at risk for flash flooding through Friday afternoon. Why so late? Even though the steadiest rain will exit by early morning, we still may get a pop-up storm in the afternoon that could drop a lot of water in a short amount of time.
All this talk of rain and "threats"...when will it end?? I am seeing beyond this wet weather. There might be an end game in the works by the END of next week.
Here's hoping.
Pete