Autumn Takes Hold
Posted by Pete Bouchard
Cool-looking clouds drifted overhead this afternoon as the chilly air settled into New England: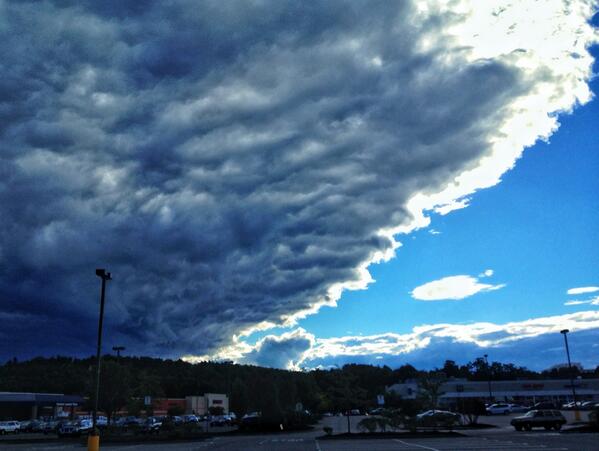 Thanks to @GuagBall for that awesome pic from Worcester.
Although the clouds were dark, the radar was quiet. Cool air was hustled in on that northwest wind, and the dewpoints continued to fall into the evening.
That sets us up for a chilly night.
Yep. There may be frost in some of those areas in blue. Towns like Hudson, Milford, Exeter, Epping, Hampstead and Derry, NH and Leominster, Fitchburg, Lancaster, Orange and Gardner, MA. Tomorrow night it will be even cooler! Mid 30s could come as close to the city as Wakefield, Carlisle, Waltham, Foxboro, Sharon and even down to Wareham and Carver!
The bounce-back is as swift as the cooldown. By Wednesday afternoon, temperatures should climb back to the low 70s under full sun. Rest of the week sees moderation as well. We might be nudging 80 by Friday. On top of that, there aren't any storms brewing in the long range...just a little front by the latter half of the weekend.
If you have any time off in the coming days, hit the orchards. You'll have the place to yourself, and the weather will be simply "maahvalous".
Pete