Short Days, Short Warmup
Posted by Pete Bouchard
Highs in the 60s in November? Yep, we made it, despite the short days, cold start to the workweek and a semi-cloudy start.
Speaking of the lack of daylight, I got called on the carpet during the 4:30 newscast for loving these short days. My defense? Spectacular sunrises/sunsets, optical phenomenon (sun dogs, halos, circumzenithal arcs) - who doesn't like the low sun angle??
Here's a sampling of some sunset pics from my Twitter Peeps: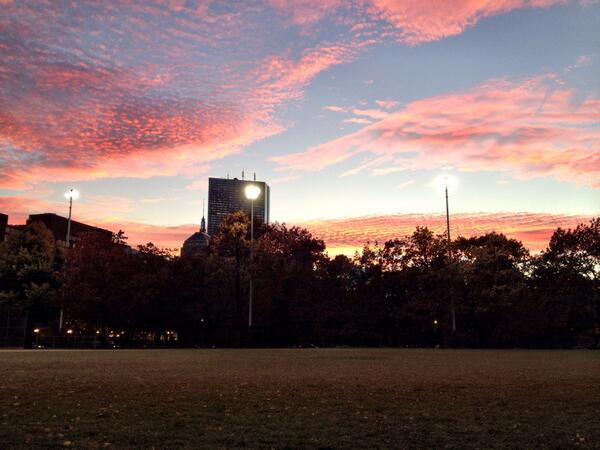 (Thanks to @Jmano33)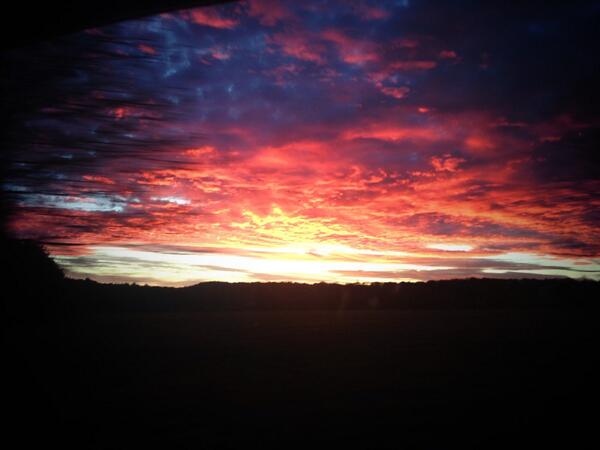 (Thanks to @MartyMcFLYS)
While not related to the shorter days, we had a rare sighting of rotor clouds over Marblehead this afternoon. This picture was captured by our weather spotter, Tom Adams: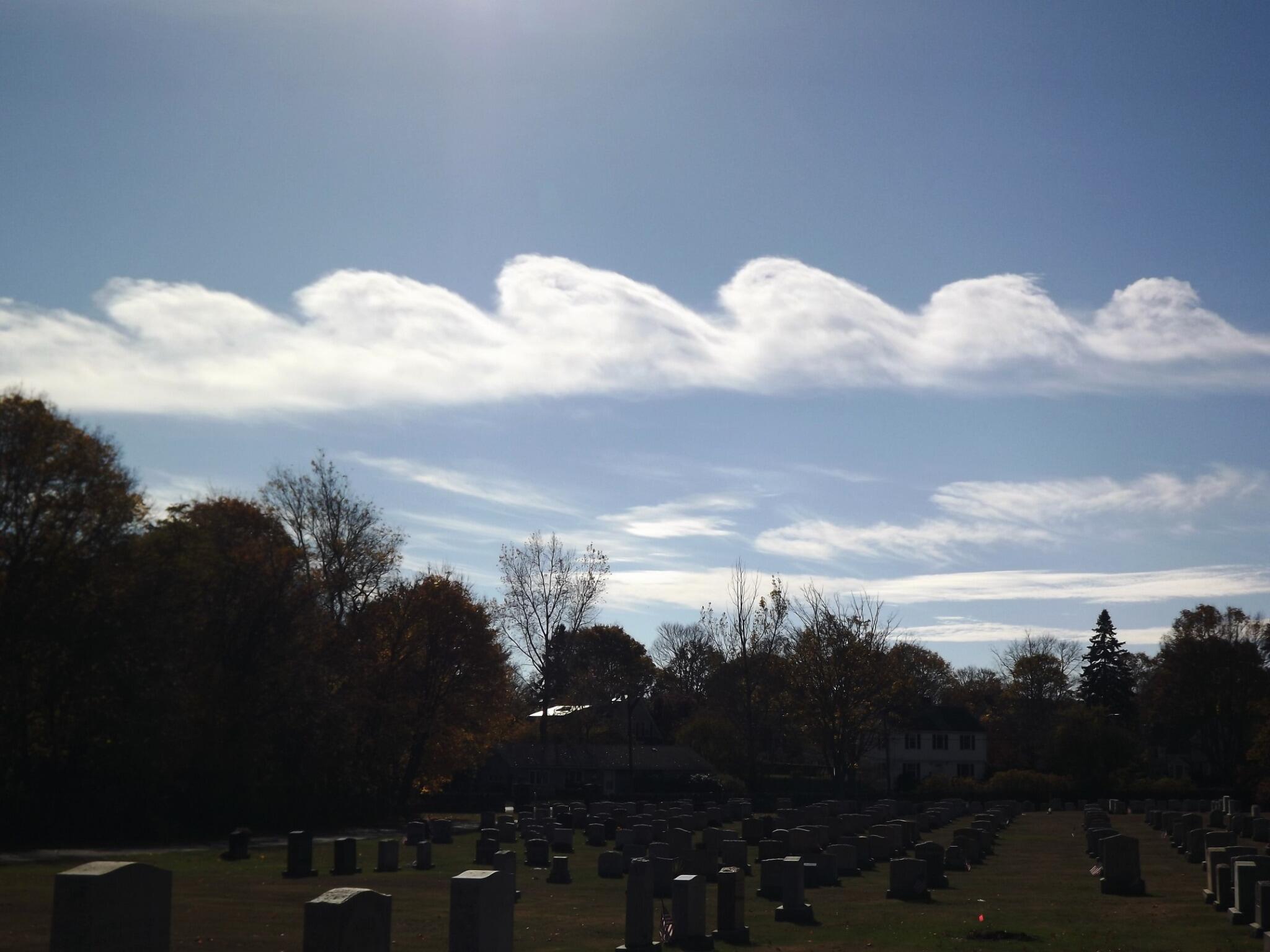 (Tom said these clouds resembled the tombstones in the foreground.) Rotor clouds are caused by wind speed (or shear). Increasing winds with height lop the tops of the clouds, at times whipping them into a dollop.
Alright, now how about more of these mild temperatures? Why sure...
It won't be as sunny, however. Showers will march in from the west early on, exiting by the early/mid afternoon. Also, the mild air will get shoved offshore by the time the sun starts to go down. Expect a chilly wind by tomorrow evening...despite the early afternoon highs in the mid 60s.
Quiet, quiet, quiet (for now) in the long range....
...hmmm...Breaking Bad reruns anyone??
Pete