Colder Temperatures Cometh
Posted by Pete Bouchard
As far as blah days go, this was the blahest.
Fog blanketed the area as winds remained light and variable. We're still looking at some fog, but the thickest part of it should only be during the first half of the night. After that, gentle winds should "mix out" some of the heavily fogged in areas.
Nonetheless, until 10pm we have a Dense Fog Advisory across Eastern Mass. (outlined in gray):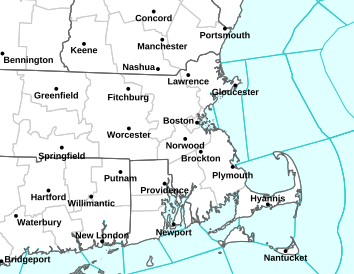 Sun is back tomorrow along with those above normal temperatures we've become accustomed to. That's about to change as we get to Saturday night and Sunday. Spreaking of Saturday, a small storm that spins up along a cold front could sprout a few rain/snowshowers. As the temperatures cool in the afternoon and evening, we could see some small accumulation - especially around Worcester or outside Greater Boston (north, south or west).
Then the floodgates of cold will open. At first, it will be bearable, but by the time Tuesday, Wednesday and Thursday roll around, it will get uncomfortable. And yes, we'll be every bit as cold as the last bitter snap thanks to a shift in the jetstream.
So what's different this time around? Well, this batch of cold will steer the storms away from New England. Without any snowpack to act as insulation, this also means the frost will go deep into the ground.
Get ready to buckle down.
Pete